I should also note, all these little pics are links to medium sized versions (1024 pixels wide) — don't you just hate a too small picture when you want to see detail? I know I do.
Starting at the end, here is a sunrise shot of Mt. Baker taken a short time after the firing ended. No firing record would be complete without reference to our local volcano.

And a little north of Mt. Baker some pretty gold: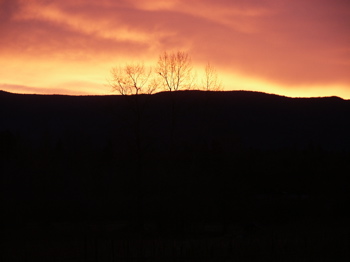 This is what I look like at 5 or 6 am, 100+ hours from my last shower:
Andrea showed up unexpectedly at about midnight the last night of the firing. She said she wanted to stoke for a little while — I said "sure" (she's stoked before). At one point she said she really ought to get going, I said "do you mind if just take a 5 minute nap" — sitting on the bench on the left side of the kiln pit, back against a cinder block wall, I then slept like a log till 4 am when I awoke with terrible leg and butt cramps. Andrea Saved the Day — there's no way I could have stoked all night the last night.
Pull from the first day (18 hours wood):
Pull from the second day (42 hours wood):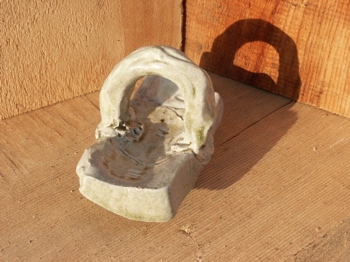 Kiln Demons basking in the chimney's warmth: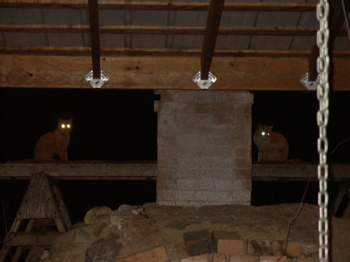 An overall view of the pit. Silver supervising: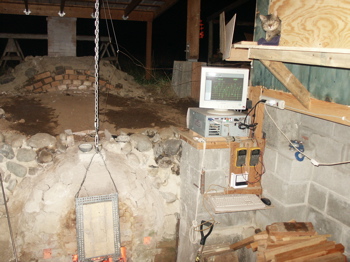 Preheating with gas. See how wet the kiln is to start? The base bricks didn't fully dry out till the third day of wood firing:
Anagama chimney shot:
And WOO-HOO! — one more day gone by and no peeking. This note is for Frank. ;-)