With this entry, I am inaugurating a wood-fired pottery podcast series with semi-frequent episodes … for definitions of "frequent" where once every 4-6 weeks (or so) is considered "frequent". Naturally, this series will focus on anagama potters, with a smattering of other types of wood-fired kilns thrown in for good measure.
So without further ado, although you may wish to view the photos of Mike, his kiln, and his pottery below, here is the first (rough around the edges) podcast:
Direct link to file: Kiln Chat — Michael R. Morris (mp3, 36:24, 26mb). Alternatively, you may use this iTunes link to the same file.
Notes:
Michael R. Morris was kind enough to play guinea pig while I figured out how to actually record a podcast, patient while I fumbled about and muttered expletives at my equipment, and a good sport when I informed him that a particularly interesting discussion hadn't been recorded. Of greater note, although Mike has a Masters in Photography, he has been seriously and irreversibly infected with the pottery bug to such an extent, he built his own anagama in Nescopeck, E. Central Pennsylvania. His work was very recently accepted for display and sale at the Langman Gallery in Willowgrove PA.
Mike is planning to fire again in April of 2007, but he is a bit short handed at present. If you would like to contact him, his email is drippy22ash22pots@yahoo.com (the address is obfuscated to cut back on spam — remove all the numerals "2″ and you'll have his correct address). This map should help you figure out if you are in his neighborhood. The last thing to note however, is that his computer was recently killed by lightning so it may take him a few days to respond to you.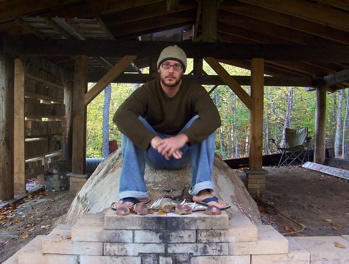 enlarge
enlarge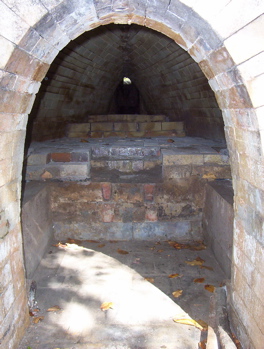 enlarge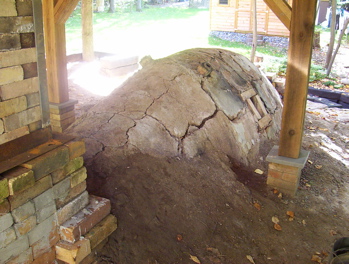 enlarge
enlarge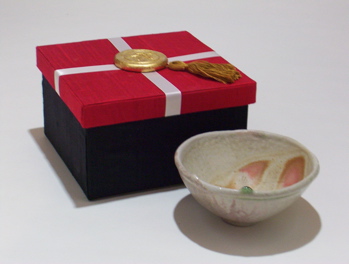 enlarge
enlarge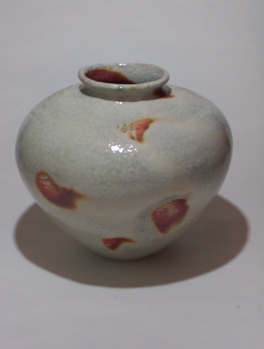 enlarge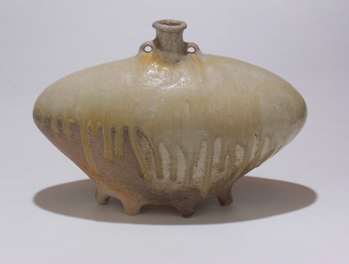 enlarge