In this installment of the Firing Log podcast, we travel to Wisconsin where Simon Levin fires an anagama kiln.
Download the episode directly or through iTunes (mp3, 60:00, 55mb).
Note: The iTunes link requires iTunes to be installed on your computer. If you do not have iTunes, use the "direct" link — it is probably most convenient to right click the link, choose "save as" from the context menu, and then listen to the file in your preferred player after it has downloaded.
Update: Simon now has work available for sale in the Oten Gallery Shop.
Simon was consumed by wood fire pottery to such an extent, it overwhelmed his original aspirations for a legal career. Choosing instead to become an artist devoted to capturing the imprint of flame in his work, Simon has had remarkable success.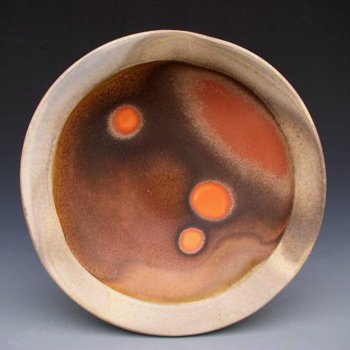 Photo gallery of Simon's work.
Simon's pottery is beautiful, and springs from his deep understanding of wood fired kilns and his thoughtful technique with clay. The years he has spent learning to build and fire wood kilns has clearly paid off in his work as can be seen in the photo gallery related to this podcast, and at his online shop. There is more to Simon however, then the pottery he produces. There is an intellect and understanding behind the work which takes his skill to strange and wonderful places.
Simon built a wood fired kiln in East Timor in order to enable local production of water filtration equipment. In essence, he turned his knowledge of wood fired ceramic art, and pointed it toward the production of potable water for an entire village. There is a social beauty in the fact that Simon's understanding of wood firing has directly and fundamentally improved living conditions for many people.
In addition to the East Timor kiln, Simon has built anagamas at Mill Creek, Southern Illinois University (Edwardsville), Corning Community College (see the entry on Fred Herbst), and Syracuse University.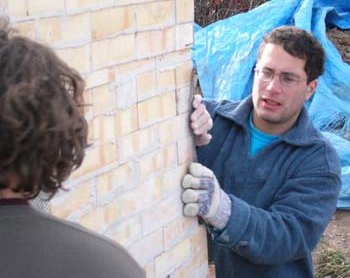 Simon has published a number of articles, many of which deal with developing a philosophy toward ceramic art. During the podcast, he discusses how philosophy and metaphor can be helpful in guiding one's work, and suggests methods for sparking new ideas or refining old ones.
In truth, there was barely enough time in the allotted hour and some topics were necessarily left out. For example: